TeamDrive Updates
Download the latest client software. The installation will automatically update an existing Client installation.
Free 30-day trail
Download our software for free. Use TeamDrive Professional 30 days at no risk. No credit card required. Keep it for free (private use only) or purchase a license for business use.
TeamDrive Apps for mobile
File Sharing to go! - easily with the free TeamDrive App now available in your app store for:
> Enterprise Products
> Manuals
> Video Tutorials
TeamDrive Client Software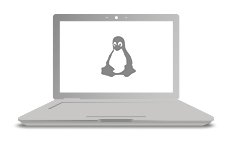 TeamDrive
For Linux with Intel CPU 16-Bit
Size
Enterprise Products
The TeamDrive Enterprise Server solution gives you the freedom to control, store and host your own data, by deploying it on your own premises, independent of any third party cloud provider.

TeamDrive can be used exclusively on your own servers, in hybrid scenarios or in conjunction with public Cloud services.

Each TeamDrive client can connect to multiple TeamDrive Hosting servers and can communicate with multiple TeamDrive Registration servers simultaneously. Hosting the servers yourself gives you total control over the functionality and configuration of your clients.

Regardless of the chosen architecture, the content of all TeamDrive Spaces is always secured through multiple layers of encryption, automatic key generation and a full endto- end encryption based on the AES-256 encryption standard.