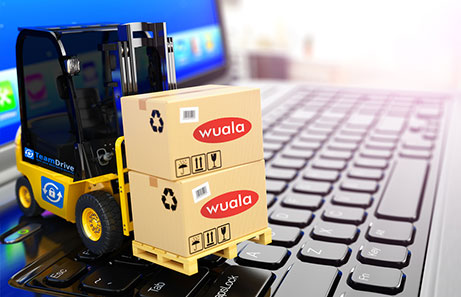 TeamDrive, the Secure Wuala Alternative
Award-winning security
TeamDrive protects your data and only you decide who can access it. Its technology provides an unparalleled 256 bit end to end encryption. That's why we got the Data Protection Seal of Privacy of the ULD.

Cloud or on-premise
You can use the TeamDrive cloud so we take care of everything, or you can use your own server, or both in parallel. Your choice.

Easy synchronization
Keep your data synchronized between various devices just like that, even when you're offline. And sharing music, pics and documents is a piece of cake.

Great collaboration
Create teams and work together on documents online and offline. TeamDrive records all changes to your files, so nothing gets lost.

Convenient backup
If you lose your computer, or it breaks down you can restore your data easily: TeamDrive always saves an encrypted back-up copy.

For you and me and companies
Find out which TeamDrive suits your needs: There is a free, a personal and a professional version for businesses.

Special Conditions for Wuala Users Who Make the Switch to TeamDrive
Switch to TeamDrive Now! It's Easy!
The first thing you need to do is download all of your files from your Wuala account.
Second, setup a preferred folder structure for your soon to be TeamDrive Spaces. No worries, any folder can be converted into a TeamDrive Space; so, if you already have a folder you would like to convert into a Space you are just one click away from enjoying the security and ease of use provided by TeamDrive. Don't forget, you can also invite users to join your Spaces and give them specific user rights on a per Space basis.
The third and final step is to activate your TeamDrive Space and upload your files to TeamDrive. Simply right-click on the folder you would like to convert into a Space, select the context menu option "convert to Space" and TeamDrive will start to upload your files. Afterwards, right-click on your newly created Space and select the option "invite member" to invite users to the join the Space. Users can be invited via either their email address or TeamDrive username.
Upload times may vary depending on internet connection speeds and the amount of data being uploaded. All data will be encrypted and compress before uploaded.
What Sets TeamDrive Apart from Wuala?
- Any folder in your file system can be converted into a TeamDrive Space. Users can be invited to join your Spaces and be given specific user rights on a per Space basis.
- TeamDrive monitor and synchronize network drives.
- TeamDrive provides the option to sync only the metadata (folder structure only) of a Space and allows you to individually download files as you need them.
- Unlike Wuala, TeamDrive does not display your data using a mapped network drive (e.g. W:/) but, instead, displays your data either in the TeamDrive client or in the local file system.
TeamDrive is a German company based in the beautiful city of Hamburg. By default, European users' data are hosted in Europe. If you would like to have your data hosted specifically in Germany, we also offer data centers here in Germany. If you have any questions regarding hosting, please feel free to contact us at sales@teamdrive.com
Special Conditions for Wuala Users Who Make the Switch to TeamDrive
All Wuala users who register with TeamDrive on or by November 30 will receive a 10% discount on our listed prices. If you have any further questions, or would like to place an order, please feel free to contact us at sales@teamdrive.com