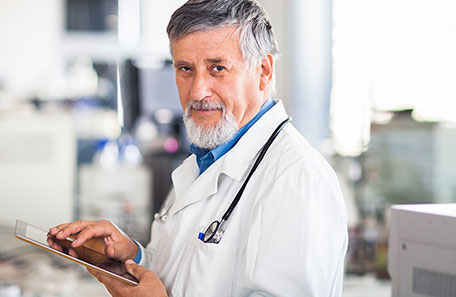 TeamDrive for Healthcare, Legal and Tax
Doctors, lawyers, tax consultants and journalists all have a particular obligation in common, the obligation keep confidential information confidential. For these groups of professionals, using the internet can create very considerable challenges and risks. TeamDrive relieves its users of the burden of organizing a secure data transfer while at the same time being easy and intuitive to operate. The TeamDrive software has been awarded the Data Protection Seal of Privacy from the Regional Centre for Data Protection of Schleswig-Holstein and therefore retains the basic requirements needed to comply with the relevant security requirements.
TeamDrive in a legal practice
All users install TeamDrive on their computer. For each installation, individual, secure key pairs are generated that will later ensure the secure exchange of data. TeamDrive is a pure software solution that is available for all standard operating systems (Windows, Mac and Linux). Your own server is not required. A connection to the Internet and an e-mail address are all that is needed.
A lawyer then sets up a folder for their client on their own computer. Into this folder they copy, for example, some purchase or license contracts that are being drawn up. Then they invite their legal secretary and their client to collaborate in this folder. TeamDrive compresses and encrypts the documents and stores them in encrypted form on the preset server. The client and the secretary receive an encrypted invitation in TeamDrive. When they accept the invitation, TeamDrive downloads the licence contracts from the server. Immediately the files can be viewed and edited by each user on their own computer.
Everyone concerned can now see the latest version. Depending on the rights that the lawyer included in their invitation, the client might be able make an addition to the original. Each change is automatically recognized and recorded with the name of the user. TeamDrive then creates a new version of the document and synchronizes it with everyone involved. In this way, all of the parties concerned are always kept informed on progress and of the current status of the contracts.
Thanks to TeamDrive, none of the users have to worry about how to transfer the data, their encryption or security. These processes are always carried out reliably and in the background by TeamDrive. TeamDrive ensures that automatic back-ups and new versions are created and that no one outside of those who have been invited gains access to the contents.
If the lawyer has another computer at home, they can also synchronize the data with that machine and have the option of viewing and editing the documents there or when they are travelling.