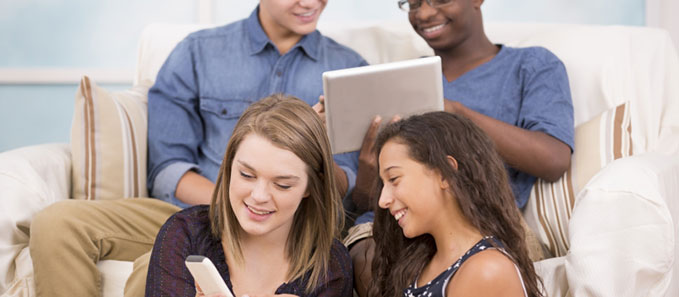 TeamDrive Family & Friends
TeamDrive is the ideal tool if you want to share and protect personal files: documents, photos, MP3s, videos – everything is possible with TeamDrive. You can set up a special folder simply and quickly and invite friends and family members with whom you want to work together or share files with.  Every file you place in the folder is automatically synced, however, no one apart from you and your friends has access to the data, which is securely protected.
Your best friend is getting married. You, your friends and the relatives of the bride and groom have agreed to put together a nice little presentation to show at the reception. The volunteers, who have come together to form a team, set up a meeting. Soon the team's discussions turn into the exchange of data. The team realizes that it faces several problems: a large quantity of data, files and information have to be exchanged; and spam, filters and the space restrictions of the e-mail accounts of individual team members are obstacles to this.   
– The private photos and videos must not be made public. It is agreed that absolute confidentiality must be maintained.
– Each member of the family wants to be updated. The information should be available to everyone at all times.
– Data must not be deleted, not even by accident.
– Not everyone in the team has constant access to an internet connection.
– The team members realize they use different operating systems.
– Older members of the team want an easy solution.
TeamDrive provides a simple solution to these problems. It is easy and intuitive to operate. It also guarantees protection for private material as no outsiders can see the data. Each user installs TeamDrive on his or her computer. The organizer sets up a folder on his or her computer and invites all of the members of the family and friends to use it. Each invited member then has a copy of this folder on his or her computer. In this folder, each user will find all of their friends' pictures and can very easily add their own. It is great fun to see who has added which pictures on TeamDrive. Anyone in the group can add comments to the individual photos and have a say in making selections for the publication of some of the photos on Facebook, for example, or in a photo album.
The TeamDrive Professional Client is free for privat use. Privat users can earn extra free TeamDrive storage simply by referring TeamDrive to your friends. It's quick, easy and you'll get up to 10 GB free space.
TeamDrive is also offering the TeamDrive Personal Server software. You can use the Teamdrive Personal Server with up to 10 GB storage for free. The TeamDrive Personal Server is running on Windows XP,7,8; Windows Server 2003/2008/2012, Mac 10.5.8 > 10.10, Mac Server 10.5.8 > 10.09, Linux. Click here to get the latest version of TeamDrive Personal Server.